Whether you're a local or traveling worldwide, Orlando, Fla. has something to offer folks of all ages. With a rich history dating back to 1838, Orlando is filled with art, entertainment and a whole lot of fun.
Located in central Florida, Orlando is the 6th largest metropolitan area in the southern United States. Their population makes them the third-largest metro area in Florida after Miami and Tampa.
Orlando History
Orlando's history started back in 1838 at the height of the Seminole Wars. Just two years later, it was a small established community known as Jernigan, which originated by the Jernigan family.
While they aren't sure where the name Orlando originated, there are many stories on how it began, including being named after a character from Shakespeare's "As You Like It."
Now that you know a little more about Orlando and its origins, here are some of the most famous places to visit in Orlando.
Walt Disney World Resort
From water parks to resorts, entertainment and dining Walt Disney World Resort is one of the most famous places in Orlando.
The resort is home to Magic Kingdom Park, Epcot, Disney Hollywood Studios and many more parks to keep the family busy. When visiting Orlando, Walt Disney World Resort offers the best places to play and stay.
Universal Studios Resort
When you visit the Universal Studios Resort, you get the action of three theme parks. Universal Studios Florida, Universal's Islands of Adventure and Universal's Volcano Bay, their water theme park.
Movie buffs and TV lovers alike enjoy the rides and shows available at Universal Studios Florida. Fill your day wandering the Wizarding World of Harry Potter, or head to the New York street set where they recreate the backdrop of big city productions.
Orlando Science Center
Is science your thing? If so, you'll enjoy the award-winning hands-on science museum. You'll find four floors of labs, workshops and exhibits that are waiting for you to interact with. You can stop by the observatory or hop into the theater and catch a show that will spark inspiration in all who attend.
The museum initially opened in 1960 at Orlando Lochaven Park and has gone through many renovations.
For over 60 years, the Orlando Science Center has inspired science lovers, both young and old, from all over the globe.
Orlando Museum of Art
Want to enjoy art that's created to inspire and educate? Then you will love the Orlando Museum of Art. The museum offers 10-12 onside exhibits each year. You'll find family programs, art exhibitions and be introduced to local artists through 1st Thursday, which is held the 1st Thursday of every month.
According to The Busy Tourist, "the Orlando Museum of Art is one of the exciting points of interest in Florida City."
The Charles Hosmer Morse Museum Of American Art
The Morse Museum focuses on the art of Louis Comfort Tiffany, including the artist's pottery, art glass, paintings and designer jewelry. The art dates back to 1848 and documents the artistic journey from this prolific designer.
Louis was originally a painter but later studied glassmaking. He developed new methods of glass manufacturing and received international acclaim. You can visit the museum to learn more about the life and art of Louis Comfort Tiffany. The museum is open to the public for a walk-in visit.
How to Get Around Orlando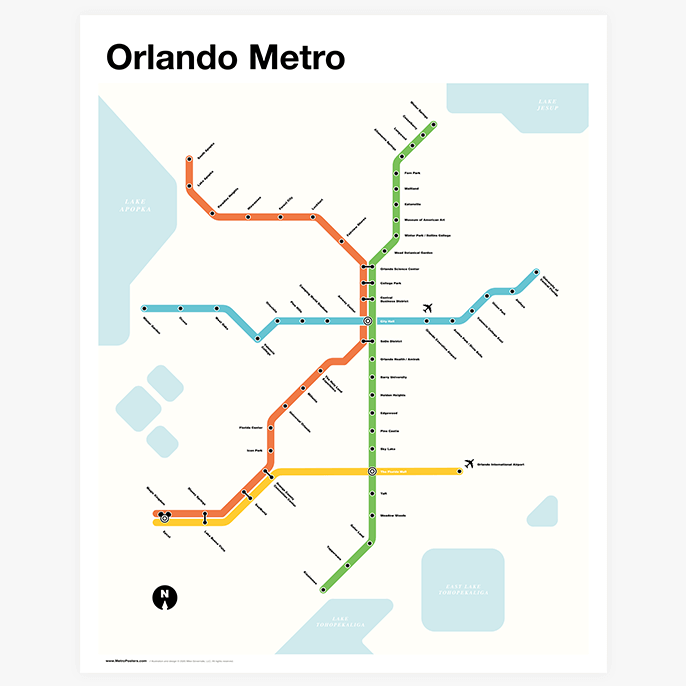 With so many famous places to visit in Orlando, it's time to pack your itinerary. You'll have many options to travel through this great city. Choose from the walking, the Orlando public transit, car-rental, or share services such as Uber or using the imagined Orlando Metro system. Whichever you choose, you'll have a great time in this memorable city.
---
Cover Photo by Kevin Sarduy on Unsplash